Ash Fox Proposals featured on Elite Daily
Proposal Planner Reveals How To Plan A Fairytale Proposal
In our carefree digital world where texting and online dating is the norm, much of romance and chivalry has, unfortunately, fallen by the wayside
So it's comforting to know some old-fashioned things haven't changed. The beautiful tradition of a marriage proposal is one life event that is still alive and absolutely thriving, which is great news for all of my fellow hopeless romantics out there.
Ash Fox, professional proposal photographer and planner, actually helps her clients plan a Pinterest-perfect marriage proposal, similar to (if not better than) the classics you've fallen irrevocably in love with on the big screen.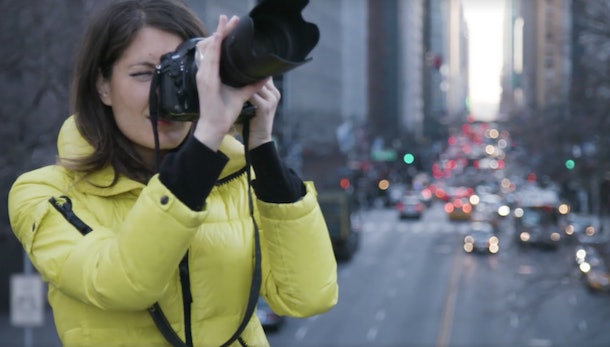 Elite Daily
"I'm a true romantic. I believe in love, and I've always been really into fairytales and love stories," Ash tells Elite Daily.
But can a marriage proposal actually go wrong? I mean, once you fork out thousands of dollars on an exquisite ring, how difficult can it be to get down on one knee and say the four simple words, "Will you marry me?"
Well, as Ash explains, "Nowadays, in 2017, if there wasn't a picture it didn't happen, right?"
I guess there wouldn't be need for a professional proposal planner if these things always went according to plan.
When it comes down to it, every gal is unique and has different taste. Some guys know exactly how their main girl would love the special moment to go down, but others need help. That's where Ash comes in.
So guys, these are the 10 elements that will help you plan a successful fairytale proposal, according to this professional proposal planner and photographer:
1. KEEP THE ENTIRE PROPOSAL PLAN QUIET.
If you want this moment to come as a complete surprise, you shouldn't get friends or family involved in any part of it. According to Ash, "What I've seen is a lot of times these family members spill the beans inadvertently."
The proposal and all of the details surrounding it should be a secret, or else someone will inevitably crack and spill the beans. Your girl will find out, and you can kiss the shock factor goodbye.
Ash says keeping it an irreplaceable, private moment between just the two of you is all you need.
I'm a true romantic. I believe in love, and I've always been really into fairytales and love stories.
2. FIND A PLANNER WHO WILL BE YOUR "PARTNER IN CRIME."
"I work with men and women from all over the world who come to New York City and want to propose to their loved one… I'm their partner in crime," Ash says.
Think of her as your "coach," as Ash put it. She'll ask the right questions and learn as much about you as a couple to help turn your vision into a reality.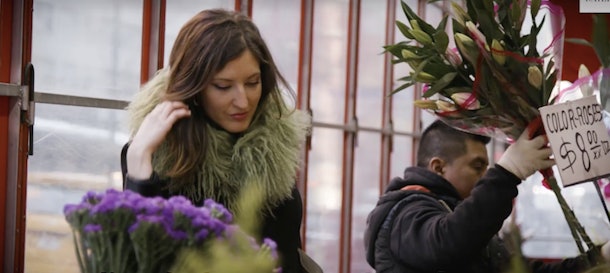 She'll keep you calm and guide you through the game in order to help you hit an incredible home run. "He needs help — some outside help. Someone he can really trust who's not going to say anything, who's not connected," she says.
If necessary, on the day of the proposal, she often disguises herself to blend in at the venue before taking pictures of the special moment. She'll also help you practice the proposal beforehand in a mini walk-through to help put you at ease.
3. CHOOSE A FAIRYTALE LOCATION TO POP THE QUESTION.
Is your loved one more of a private person, or do they like excitement and spontaneity? Will they want a dramatic backdrop, like Times Square, or would they prefer something classic, like a romantic restaurant?
How about a picnic while lounging barefoot at the beach, complete with wine and chocolate-covered strawberries?
If you're ready to propose to this woman, you should already know what she really enjoys and what locations have special meaning to her. In order to figure out where to set this scene, Ash tells her clients to go with their gut instincts.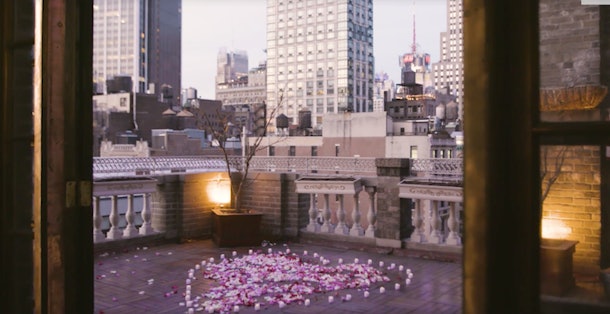 "I usually tell [guys], 'Go with your gut when you look at the pictures. Imagine yourself in those locations and say, 'can I imagine myself there with my loved one?'" she says.
This is a no-judgment zone, so anything you think will make your gal's dream come true is fair game. A gal's dream is a gal's dream, and it's your job to make it magical.
But magic can be simple. "If we're going to keep it simple with just a beautiful location, beautiful scenery, sometimes that's all you need," Ash says.
4. CONSIDER THE GIRL'S TASTE, AND RUN WITH IT.
The details you choose will depend on whether you and your girl's taste is more simple and natural, elegant and elaborate, or someplace in between.
"Everyone's different. Every girl's different in what she wants. And so, the important thing is really knowing your girlfriend or your boyfriend and what they would like, and making their proposal unique to them," Ash says.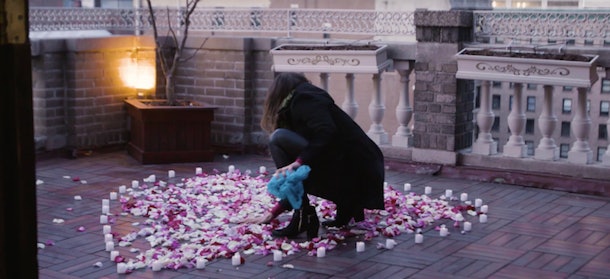 Would she want champagne and rose petals scattered in the shape of a heart? Maybe a large sign in a candle-lit barn saying, "Ken Loves Barbie Forever?"
You get the picture. You need to personalize the event. A videographer, harpist, balloons, a release of butterflies at just the right moment or even a cute puppy with "will you marry me?" written on the name tag are all unique elements that can bring your fairytale to life.
Those are just some of my personal fairytales, because when it comes down to it, everyone's taste is different, and this moment is all about you.
As Ash puts it, "The ones that really move me the most are the ones where the couple, they just really know each other."
This is your "movie moment." It needs to be intimate, magnificent and unique for both of you.
5. DON'T SPEND ALL OF YOUR MONEY ON THE RING.
Obviously, everything costs money. And dollar bills sadly don't grow on trees.
Ash reminds to every guy that getting engaged should not be all about the ring — it's really about that extraordinary moment you create.
"It's really about the two of you, it's not about all of this extraneous stuff," Ash says. So you don't need to break the bank to make this amazing. The magic is all in the presentation and creating a memory.
(OK, NOT going to lie here, I think all my ladies can agree that every one of us is going to want a gorgeous ring in a damn beautiful setting. It will be a focal point and on your finger forever, but that's a conversation for another time.)
6. CHOOSE WORDS THAT HAVE INTIMATE MEANING TO BOTH OF YOU, AND DON'T RUSH THEM.
It's extremely important for you to choose your words intimately. Focusing on what you really want to say to her is key because you'll both remember them for the rest of your lives.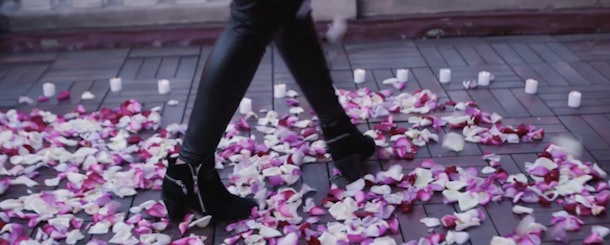 But Ash won't help you with this one… she recommends you speak from the heart, and advises you say whatever those words are slowly. What you say can be as elaborate or simple, as long as it's heartfelt.
"I think simple romance is sometimes all you need," Ash says.
"Sometimes if you do it [on Valentine's Day], it's too obvious," Ash says.
Think outside the box, and be creative when it comes to the day you pick. Ash reveals sometimes her busier days are actually the day before or the day after Valentine's Day, but a guy can make his proposal a much better, more unexpected surprise.
Pick a date, plan, time and place where she won't see the proposal coming. We all know Valentine's Day is all about love, but it's the most predictable day of the year to pop the question.
8. DON'T STRESS-EAT BEFOREHAND.
Whatever you do, don't plan a meal before you propose. You and your now-fiancé can go out afterward to celebrate. Nerves can do funny things to all of us, and stress-eating isn't going to help you calm those nerves.
"Don't eat before the proposal, eat after. You don't want to be too nervous that you lose your lunch," Ash says.
A proposal should not be done on a full stomach. (Ash is speaking from past proposals, so trust her on this one, guys). You don't want to end up in the bathroom at the worst possible time!
Don't eat before the proposal, eat after. You don't want to be too nervous that you lose your lunch.
9. DON'T UNDERESTIMATE TIMING — IT'S EVERYTHING.
No matter how much you plan for this, you need to capture the moment. If you listened to Ash's earlier advice, you already have your photographer standing by to catch the perfect shot. But now you have to consider the timing and location.
Ash says timing and having a good sense of your surroundings is critical. "The only horror stories I have is where the guy doesn't listen to me and there ends up being a stampede walking by."
So when you're about to get down on one knee, feel out the perfect moment, cease it and go for the gold without waiting too long. Otherwise, that stampede is going to come in and ruin your moment.
10. PRINCE CHARMING BEST GET DOWN ON ONE KNEE. IT'S THE ONLY WAY.
This one's not an option, guys. It's a must.
"If I had it my way, a proposal would only be a proposal if the person was down on their knee. If they're not down on their knee, sorry. It wasn't a proposal, according to me," Ash says.
Proposing is a time to proclaim one's love. As Ash puts it, it takes a strong person to get down on one knee and pop the question. It's what makes it a real proposal. "Get down on your knee, and stay on your knee until you're done with your speech," she adds.
Being down on your knee is very "humbling" and will make you extremely "vulnerable." And in this case, you want to be vulnerable. You're professing your love!
But more than that, it's plain, old sexy to ask her on bended knee. Standing while handing a woman an engagement ring is a major NO.
If they're not down on their knee, sorry. It wasn't a proposal.
This is a really sensational and unforgettable event in your life together. Every guy should know his future bride better than anyone on this earth, so deciding the where, when and how should be pretty effortless.
"The times that are the most emotional for me, where I might shed a tear, are where I feel like my client really nailed it in knowing their partner and making the moment of their dreams," Ash reveals.
If you follow your heart and sincere intuition, you can't go wrong. Above all, Ash recommends keeping it classic and romantic. The simpler, the better, in her opinion.
To every guy out there: You should be sentimental and focus the entire plan around the love you both share now and forever.
https://www.ashfoxphotography.com/wp-content/uploads/2018/09/DSC_6755.jpg
1800
1201
Ash Fox
https://www.ashfoxphotography.com/wp-content/uploads/2022/04/Ash-Fox-Primary.black-3.png
Ash Fox
2018-09-07 19:20:05
2022-06-02 22:02:19
Ash Fox Proposals featured on Elite Daily